Our Pawtism Project
Our Therapy & Service dogs can be trained to help people with all kinds of conditions including diabetes, emotional support, and autism - but they have to learn somewhere. That's where the Pawtism Program at local Schools in Alabama comes in, allowing Smeraglia's Teddy Bear Goldendoodles & Schnoodles and students to learn together and in ways that help everyone!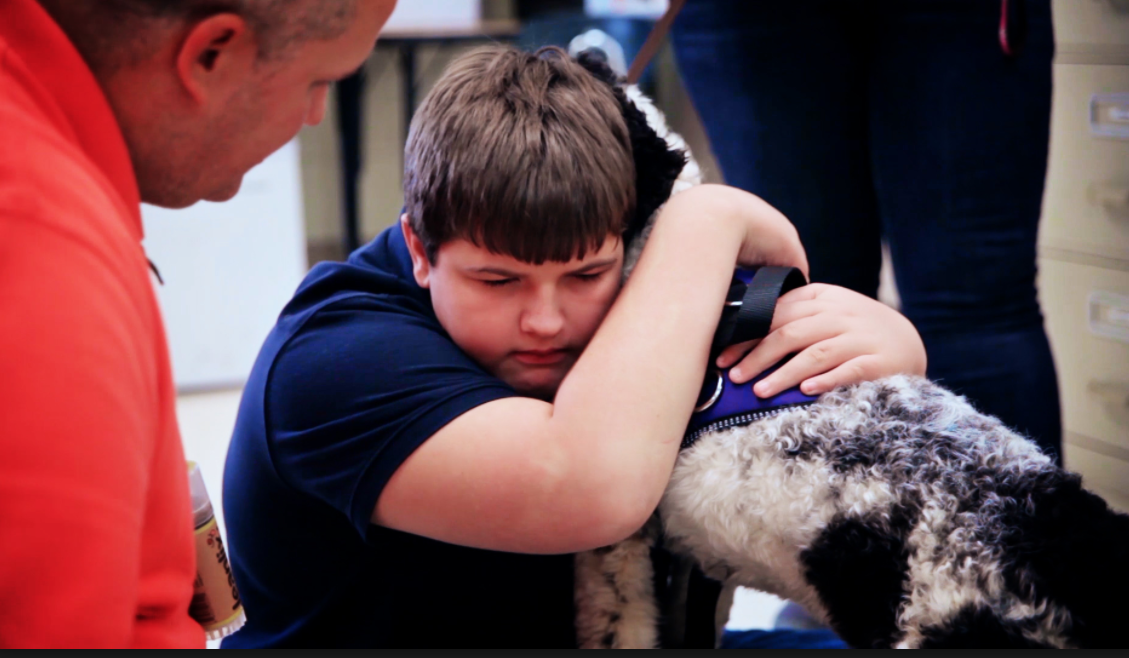 Our Pawtism Therapy Dogs In the Classroom
Our Emotional Support Dogs
Emotional support dogs help individuals with emotional disabilities such as anxiety or depression by providing comfort and support. While Federal law does not require these animals to have any specific training, We require all or Emotional support dogs to go through at least 8 weeks of our Foundational Puppy Training Program.  
You do not have to be physically disabled to have an emotional support animal.
• The animal should have good social skills if taken in public places.
• The animal is allowed in all housing regardless of pet policy, with any pet deposit or pet rent being waived. *
• The animal is allowed to fly with you as long as it can fit under your seat. *
• * A note from a licensed mental health provider or doctor is frequently required for housing and always for airline travel.