Reputation for Excellence:  
 We bred our first Teddy Bear Schnoodle litter in1999 and we have produced some of the most impressive Teddy Bear Schnoodles & English Goldendoodles in the country.
 We have dedicated our lives to learning everything that we can about our Teddy Bear Schnoodles & English Goldendoodles
 We have over a decade of documentation and research to ensure we breed the best Teddy Bear Schnoodles & English Goldendoodles anywhere 
  Our Teddy Bear Schnoodles & English Teddy Bear Goldendoodles come from some of the nicest dogs in Europe and America
  They have outstanding pedigrees and come from the most distinguished Champion bloodlines in the world. We have a unique look and disposition that we are trying to achieve.
  Smeraglia  Teddy Bear Schnoodles & English Goldendoodles have a very distinctive look and can be easily recognized by their beautiful blocky heads and outstanding beauty.
All of our parent dogs and puppies begin their lives as family pets that are loved and socialized from birth.  
Our "Super Puppy" Program:  
They are hand raised and birthed in our nursery and then monitored 24/7.
They are weighed daily and evaluated daily to ensure proper weight gain and development.
They are up-to-date with all age appropriate vaccinations and medications.We have vets that come to our nursery regularly to oversee our puppies growth and development
We provide our clients with a 2-year health guarantee against genetic health defects.
We have a one-of-kind "SUPER PUPPY" program that begins at birth and continues for 16 weeks and beyond, depending on the needs of our adoptive families.
Our Teddy Bear Schnoodles & English Goldendoodle puppies are NEVER left alone.  They are loved, cared for and interacted with around the clock 24/7
We are extremely careful with all of the critical stages of puppy development and we do not subject our puppies to any negative situations during their critical imprint periods.
We have a unique weaning program that focuses on confidence and we meet each puppy where they are individual. Just because a puppy is a certain age does not mean that he or she is ready to be weaned.
We assess each puppy and wear them when he or she is developmentally ready. 

Once the puppies are weaned, we continue our unique "SUPER PUPPY" Socialization Program.
Our goal is to introduce each puppy to 100 different sights and sounds from approximately 6 weeks of age until 8 weeks of age. This will reduce the amount of fear that a puppy has due to lack of socialization. These puppies will be more socialized and will become happier, more confident puppies. This is critical for puppies that will go on to be Service or Therapy Dogs and family pets.
We have loving and dedicated nursery nannies that work with each puppy individually to help them with any issues that they may have. Schnoodles are very sensitive puppies and they are people pleasers, they need lots of positive reinforcement.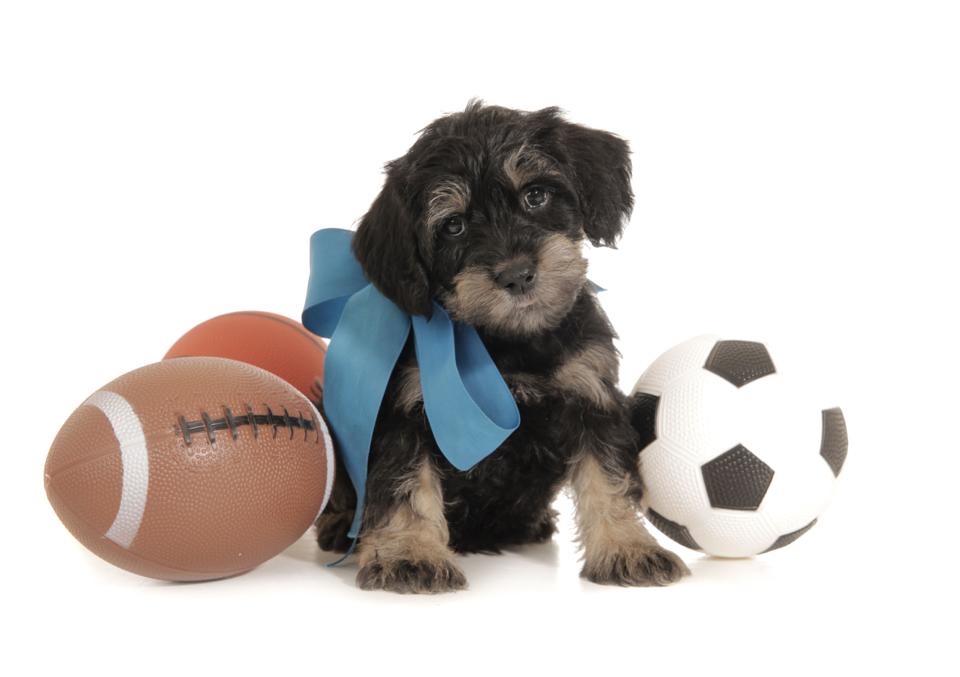 We Know Our Puppies:
We spend time each day with every puppy individually to ensure they are properly socialized and have good emotional health. We can honestly say, "WE KNOW OUR PUPPIES".
We also introduce all of our puppies to basic manners, obedience and crate training from 6 to 8 weeks of age.
We have an incredible media team and we take beautiful professional pictures of our puppies at 2, 4 & 7 weeks of age and we also take professional videos of each litter at 7 weeks of age. We want our clients to get to know our puppies as well as they can and we like to share them because we are so proud of our babies.
We also provide additional pawtography services for additional photos and videos upon request
Temperament Rules:
We do a temperament evaluation on every puppy at 7 weeks of age. This allows us to match each puppy with the family who is the best suited for them. Our puppies are stunning and exceptionally beautiful -that is obvious, but here at Smeraglia, TEMPERAMENT Rules!!
We match our puppies based on our clients 1st & 2nd favorite - which is picked from their 6-week pictures and videos - BUT temperament rules. We ultimately will match our client with the puppy who is best suited for them based on temperament. If you choose a puppy based on looks and it's NOT a good personality match,  that will be very short-lived.
We have highly certified Doodle Prep School trainers that exclusively train our Teddy Bear Goldendoodles before they come home. We have a variety of programs to meet the various needs of our clients. We have more experience training Goldendoodles than anyone in the country. 
Our Mission: As a breeder, I am dedicated to raising and training the best  Teddy Bear Schnoodles & English Goldendoodles in the world.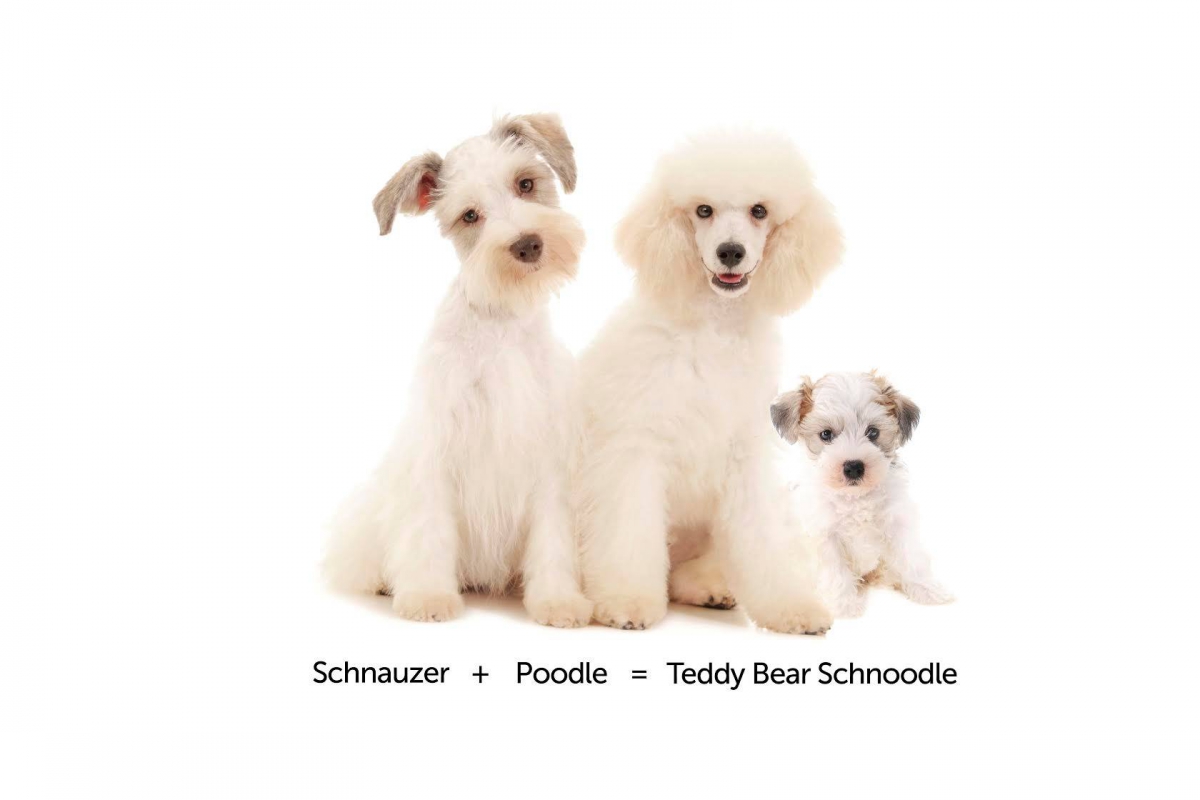 I hold myself to a high standard, therefore I hold all of my adoptive families to the same High standard.
I have a highly trained and dedicated team that work alongside me. They assist me in screening my potential clients in order to find the perfect families for our puppies.
We have invested so much into the lives of our puppies from before they are born, until the time they go to their forever families.  We will only allow our puppies to go to loving families that are committed to their dogs for their life.
Our goal is for every single client to enjoy the Puppy Adoption process.
We are about EXCELLENCE in everything that we do.  
We want our clients to experience the LOVE that we have here ....Our Mission Statement at Smeraglia is:  Love God. Love People. Love Dogs.
We are always here for our clients and we want everyone to fall in love with our Teddy Bear Schnoodles & English Goldendoodles as much as we have.