7/2/2020 URGENT UPDATE: DUE TO COVID 19 & TEMPERATURE RESTRICTIONS WE CAN NOT FLY PUPPIES IN CARGO AT THIS TIME.
Please contact our office to find out your go home options. We have Doodle D*Uber ground transportaion available for $1.50 per mile one way up tp 600 miles.
We can also deliver via our Doodle Dash ground Service one way for a flat rate $1295 to the West & East Coast But we MUST have at least six to eight puppies to make the trip. 
We also have our exclusive V.I.P Nanny Sevice with Lauren. You can email lauren to get a quote : Lauren@Smeraglia.com
---
All-Inclusive Domestic Shipping Available To Most U.S. Destinations For Trained/In Training Service, Therapy and Working Dogs, as well as for puppies that have been visited prior to their Ship date.
We are also unable to ship puppies if temperatures at the departing, connecting or arriving destinations are above 80 degrees in the spring/summer or below 20 degrees in the winter. 
Watch Sherri's Vlog about Shipping 
Our local agents do an excellent job of getting our precious babies to their forever families. The puppies do great, and they are very comfortable in their crates. They go in for a nap, and within several hours they pop out to greet their new families usually with tails wagging giving lots of puppy kisses. They have no idea they have gone anywhere.
Watch this informative video if your puppy is shipping home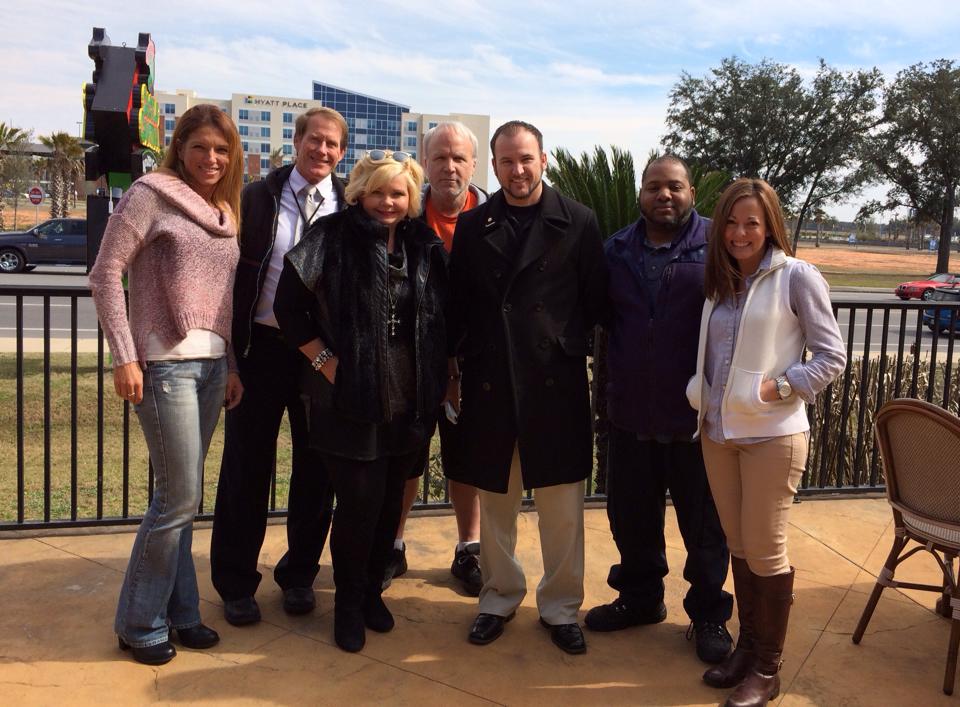 For more information, you are welcome to contact Lynne, our Shipping Coordinator, via email shipping@smeraglia.com or call 251.960.1311.
---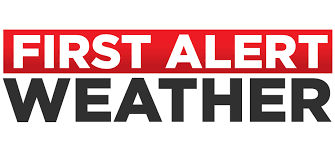 During months of extreme heat/cold, Delta cannot ship our puppies, but thankfully United has a summer program which we can use.  During these months, travel plans could be delayed due to uncontrollable temperatures. Our staff will do their best to accommodate these areas as best as possible and alert you as new information is relayed to us from Delta. In some cases, a puppy will need to stay with us a bit longer, or a little road trip may be
required to an airport outside of these restrictions. Extra fees could apply for this extension, so please make sure to discuss arrangements with your staff member during your adoption process. If you have any questions, please feel free to contact Lynne, our Shipping Coordinator, at 251.960.1311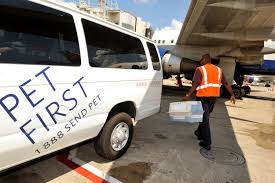 When temperatures are over 85 degrees, we MAY NOT be able to ship to PHOENIX, ARIZONA,  NEVADA or any other location where HEAT may be an issue.  Most of the United airports participate in the "Summer Program" where they provide climate controlled transportation to the airplane. We CANNOT ship to airports that do not participate in the Summer program. 
Working Dog/Dogs that have been met here at Smeraglia Shipping Fees:
$495 - Extra Small and Small Puppies
$595 - Medium and Standard Size Puppies
Your shipping fee includes:
Puppy's Flight
Veterinary Flight Health Certificate
All inclusive; All you have to do is to pick-up your puppy at your local Delta Cargo Office.
A few other important items:
Two puppies have the potential to be shipped together based on the total weight of both dogs.  Additional charges will apply.
Our cut-off day for shipping is Monday at 12:00 P.M. for that week.
If your puppy is eight weeks of age and misses the 12:00 noon cut-off on Monday, we suggest that you send your puppy to one week of prep school and get them some training while they wait.
We book flights on Wednesdays for shipment on Thursday of that same week. If Thursday spots reach capacity, Friday flights could become available but are not guaranteed. However, PLEASE NOTE:  Summer Months & Holiday Weeks can cause needed adjustments to this schedule.
We do not ship on weekends.
Please do not try to book your flights because we have to schedule them from our end. I often have clients call Delta or look up flights online and then e-mail the flight and times that they prefer. I appreciate your thoughtfulness, but, unfortunately, it does not work this way. There are special flights that we have to fly out on - not every flight is equipped to accommodate puppies.
* DASH is a service that is offered by Delta Pet's First and applies to flights with less than a 2-hour layover at each stop or flights with less than 2 hours loading time at the time of the first departure from original drop-off location.     
International Shipping
Prices vary based on the restrictions of each country.
THIS IS FOR SERVICE AND THERAPY DOGS ONLY.
The price of the puppy & prep school is NOT included in the shipping price.
All puppies shipping overseas are required to go to a minimum of 8 weeks of Prep School which means they will be at least 16 weeks old when they fly home
Puppies will be up-to-date on all age-appropriate vaccinations
Puppies must be spayed or neutered before they are shipped. 
We use Delta's Pets First Services to fly our puppies home safely
Au Pair Air- Personal Puppy Delivery Service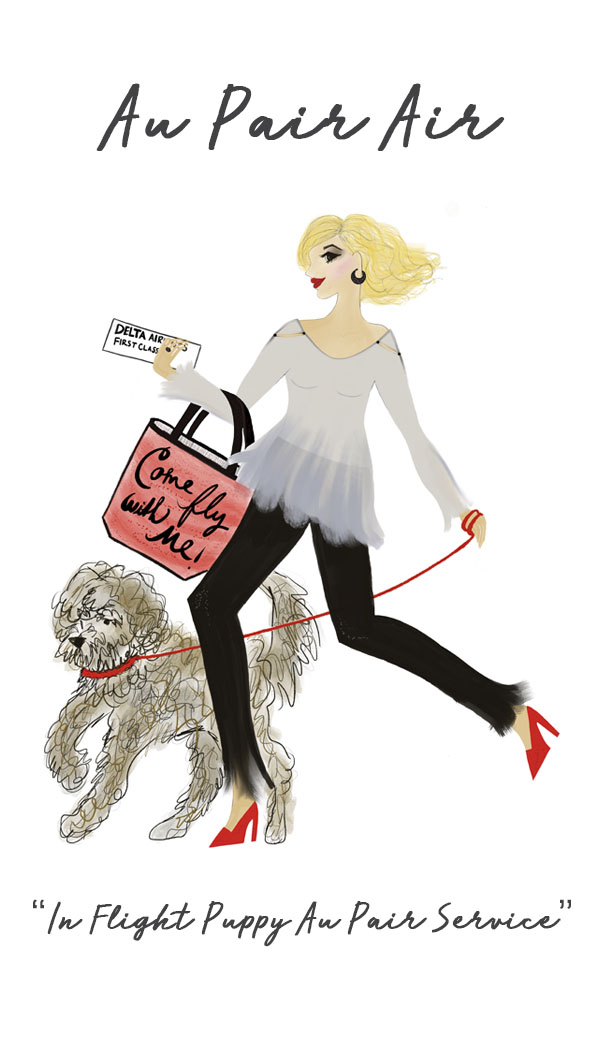 Don't worry about a thing....We will handle everything for you.