ABOUT TEMPERAMENT TESTING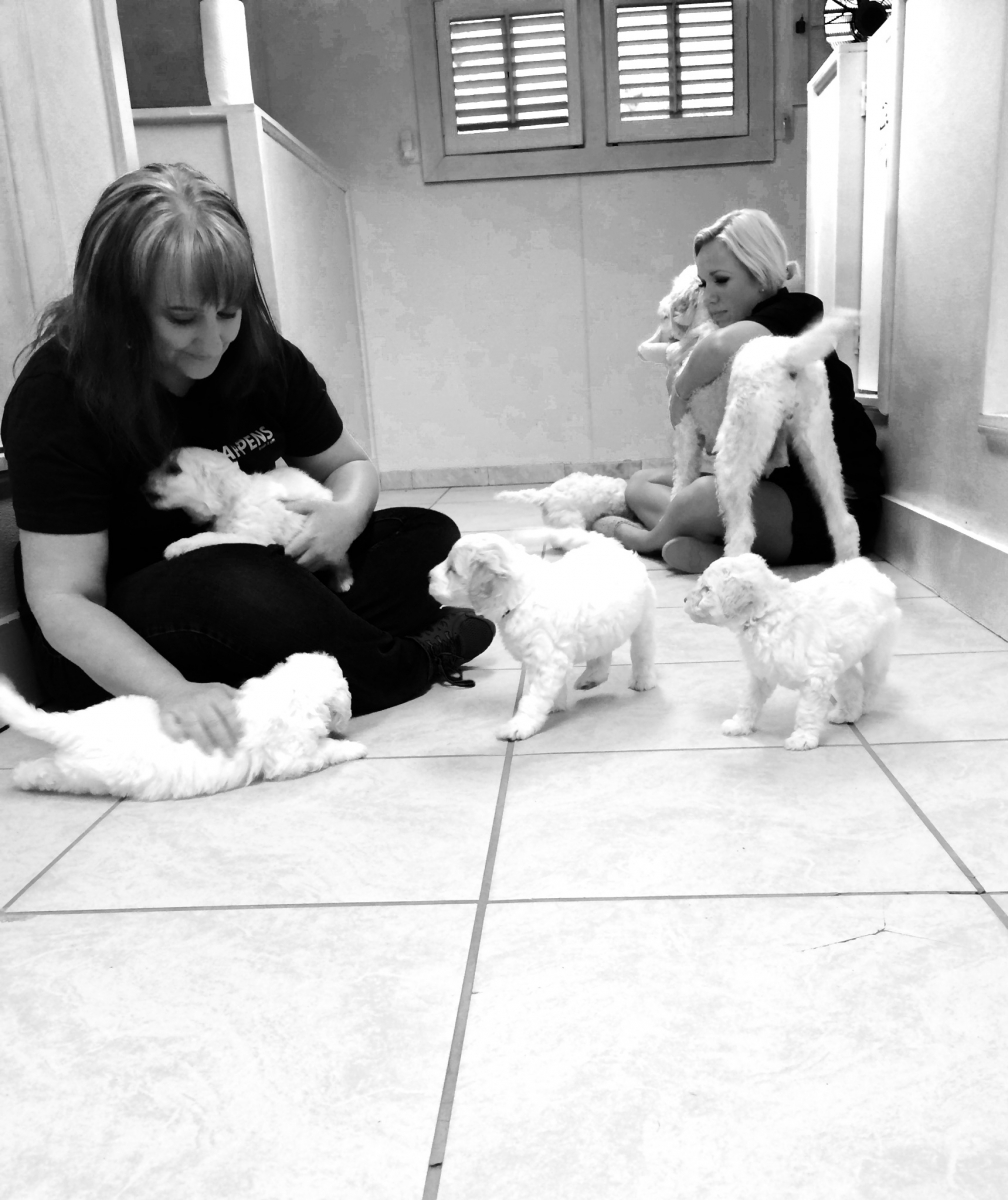 All of our puppies are temperament tested at 7 weeks of age by a certified Delta trainer so that we can most closely match you with the puppy that you desire before your puppy attends Doodle Prep School. Although it is extremely rare to find a Doodle that doesn't have a wonderful temperament, this tool is a huge benefit for some of our clients who are looking for certain personality traits in their puppy.
We do temperament test on every puppy that is born at Smeraglia. This provides a great picture to help in the matching process of the adoption.
Please watch these series of videos that demonstrate our temperament test process.
Intro Videos To Temperament Test: