Therapy Doodle Program: Call for More Details & Individual Prices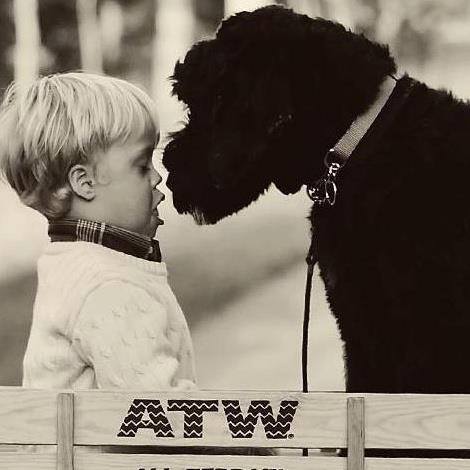 Therapy Doodle Program: Call for More Details & Individual Prices
What is a Therapy Dog?
A therapy dog is a dog trained to provide affection and comfort to people in hospitals, retirement homes, nursing homes, schools, hospices, disaster areas, and to people with learning difficulties.
Therapy dogs are dogs who go with their owners to volunteer. From working with a child who is learning to read to visiting a senior in assisted living, therapy dogs and their owners work together as a team to improve the lives of other people.
Therapy dogs are different than service dogs.  Service dogs are dogs who are specially trained to perform specific tasks to help a person who has a disability. An example of a service dog is a dog who guides an owner who is blind, or a dog who assists someone who has a physical disability.  Service dogs stay with their person and have special access privileges in public places such as on planes, restaurants, etc. Therapy dogs do not have the same special access as service dogs.
Our Therapy dog program is perfect for the person that wants a trained therapy dog ready to become their pet partner.
There are three different types of therapy dogs:
The first and most common are "Therapeutic Visitation" dogs. These dogs are household pets whose owners take the time to visit hospitals, nursing homes, detention facilities, and rehabilitation facilities. Visitation dogs help people who have to be away from home due to mental or physical illness or court order. These people miss their pets, and a visit from a visitation dog can brighten the day, lift spirits, 
and help motivate them in their therapy or treatment with the goal of going home to see their own pets.
The second type of therapy dog is called an "Animal Assisted Therapy" dog. These dogs assist physical and occupational therapists in meeting goals important to a person's recovery. Tasks that a dog can help achieve include gaining motion in limbs, fine motor control, or regaining pet care skills for caring for pets at home. Animal Assisted Therapy dogs usually work in rehabilitation facilities.
The last type of therapy dog is called a "Facility Therapy Dog". These dogs primarily work in nursing homes and are often trained to help keep patients with Alzheimer's disease or other mental illness from getting into trouble. They are handled by a trained member of the staff and live at the facility.
Therapy Dogs must:
Be well tempered
Not shed excessively...this is why our Doodles make Great therapy dogs 
Well socialized (exposed to many environments)
Love to cheer others up!